I am excited to be creating pillows and more with images and artwork from my paintings! This rainbow butterfly is one of them. Its so beautiful against the darker galaxy background. 18 inches and includes the insert.
See more pics here:
Cosmic Rainbow Butterfly Pillow
I also created a shirt! This is my favorite womens cut t-shirt. They are super comfy and I own several in this style. Choose your color.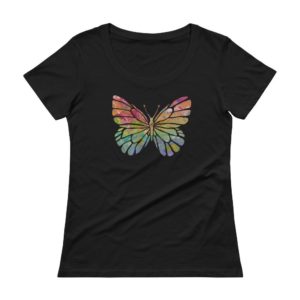 Which color do you like best? See them here: Cosmic Rainbow Butterfly Shirt